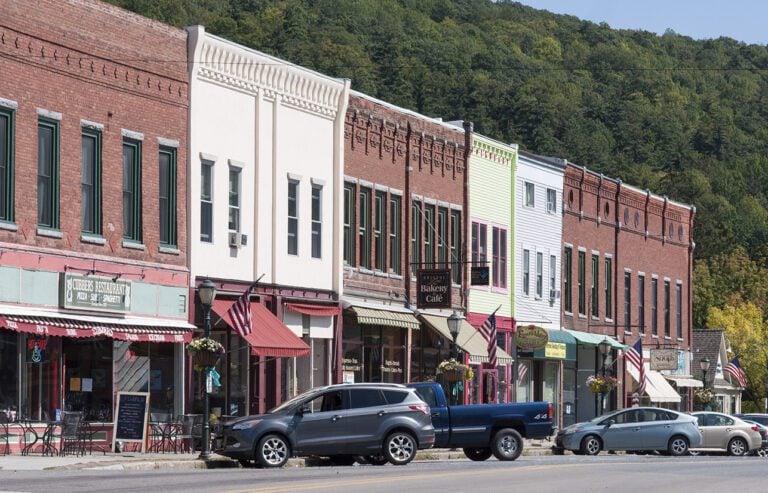 Bristol Park Dental in Bristol, Vermont
Welcome to Bristol Park Dental, your destination for top-tier dental care in Bristol, Vermont, and beyond. With a warm embrace, we're excited to extend our compassionate services to the community. Our mission is to provide comprehensive and specialty care, ensuring your entire family finds a dental home that's convenient and accessible.
At Bristol Park Dental, we're dedicated to enhancing smiles through cosmetic dentistry, offering solutions from teeth whitening to porcelain veneers designed to boost confidence. Additionally, our expertise in Dental Implants guarantees reliable tooth restoration for lasting oral health. Our Invisalign treatments provide a comfortable and nearly invisible alternative for those seeking a discreet path to straighter teeth.
We value your time, continuously investing in advanced technology to deliver efficient, high-quality care. Our courteous and knowledgeable staff welcomes you to our Bristol, Williston, and Colchester locations, each designed for your convenience. Join us at Bristol Park Dental, where we're committed to crafting beautiful smiles while prioritizing your comfort and well-being.
Directions to Bristol Park Dental 
Here are the directions to Bristol Park Dental from New Haven:
Head East onto VT-17 E or Main Street and continue for approximately 4.1 miles.

Afterward, take a left onto North St, covering a distance of about 259 feet.

Finally, turn left onto Park Pl, and you will have reached Bristol Park Dental at 6 Park Pl, Bristol, VT 05443.
The directions to Bristol Park Dental from Monkton, VT:
Begin by heading north toward Wendland Rd for approximately 0.7 miles.

Turn left onto Boro Hill Rd and continue for around 1.8 miles.

Take a left onto Hardscrabble Rd and travel for about 0.7 miles.

Turn right onto Bristol Rd. Follow the road, which becomes Monkton Rd, and continue for about 2.7 miles.

Continue onto North St for 1.0 mile.

Finally, turn right onto Park Pl. Your destination, Bristol Park Dental, will be on the right after just 171 feet.
A Brief History of Bristol, VT
Nestled in the picturesque landscape of Vermont, Bristol boasts a rich history that echoes through its charming streets. Founded in 1762, the town's origins trace back to early settlers seeking a new life in the heart of New England. Throughout the centuries, Bristol's identity has been shaped by its strong agricultural roots, with farming and milling playing pivotal roles in its growth. 
The town's historic buildings, some dating back to the 19th century, stand as testaments to its enduring heritage. As Bristol evolved, it embraced a sense of community that endures today, where its vibrant local culture thrives alongside the region's stunning natural beauty. From its early days to now, Bristol's history is a tapestry of resilience, community spirit, and a deep connection to the land it calls home.
Living and Working in Bristol, Vermont
Living and working in Bristol, VT, offers a harmonious blend of small-town charm and a supportive, tight-knit community. With a backdrop of rolling hills and a tranquil river, the town provides a serene environment that encourages a balanced and fulfilling lifestyle. Residents enjoy a strong sense of belonging and a genuine connection to their neighbors, fostering a warm and welcoming atmosphere. 
Bristol's local businesses and artisans contribute to a thriving economy, offering unique opportunities for employment and entrepreneurship. The well-preserved architecture and cultural events reflect the town's commitment to preserving its historic character. Whether you're strolling through the farmer's market, exploring the art scene, or simply savoring the beauty of nature, living and working in Bristol offers a delightful blend of comfort, community, and creativity.
What to See in Bristol
Explore the captivating essence of Bristol, VT, by immersing yourself in its top attractions. Dive into the refreshing waters of Bristol Falls, a serene oasis perfect for picnics and relaxation. Discover the town's rich history at the Bristol Historical Society & Museum, where exhibits and artifacts unveil its evolution. 
Experience the local art scene at galleries showcasing the talents of Bristol's artists, and stroll through the historic streets to admire the timeless architecture. The Bristol Recreation Park offers sports fields, trails, and more for outdoor enthusiasts. In Bristol, every corner reveals a unique facet of this charming New England gem.